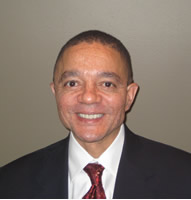 On Feb 23, 2015, the American Board of Clinical Metal Toxicology was dissolved, with its assets given to ICIM. Given our 32 year history educating physicians and championing research on the benefits of chelation and eliminating heavy metals, they deemed it appropriate to pass on the ABCMT legacy. Now ICIM is the trusted steward of maintaining and advancing ABCMT mission.
When ICIM's Bylaws were written, John Trowbridge MD had the foresight to include the potential for the creation of Professional Sections within our membership, which would focus on a specific specialty. We have now activated a new Professional Section called Chelation & Metal Toxicology. ICIM members who do chelation will automatically be part of this Professional Section and will have listings on the former ABCMT website, as well as their member profile on www.icimed.com. This should double your search-ability and bring even more attention to doctors who do chelation. Everyone in Chelation & Metal Toxicology Professional Section (affectionately called Chelation PS) is invited to get involved with conference calls to plan and implement our training programs and advocacy for chelation. From now on ABCMT members and ICIM members will be part of one organization, and have only one yearly membership payment.
As President of ICIM, it has my honor to welcome all past members of ABCMT to join our team.
-Ron Casselberry MD